Rum Bunkhouse, Isle of Rum
KDP won a tender to take the construction of the bunkhouse from planning stage through to completion. There was however a need to amend the initial design and get an Amended Planning consent before progressing through Building Warrant stage and then through to completion of the build itself.

The design of the building was influenced by the site itself, the island setting and limitations of services on the island.
Site investigations revealed soft areas of ground which helped inform the re-design of the building plan and its location within the site.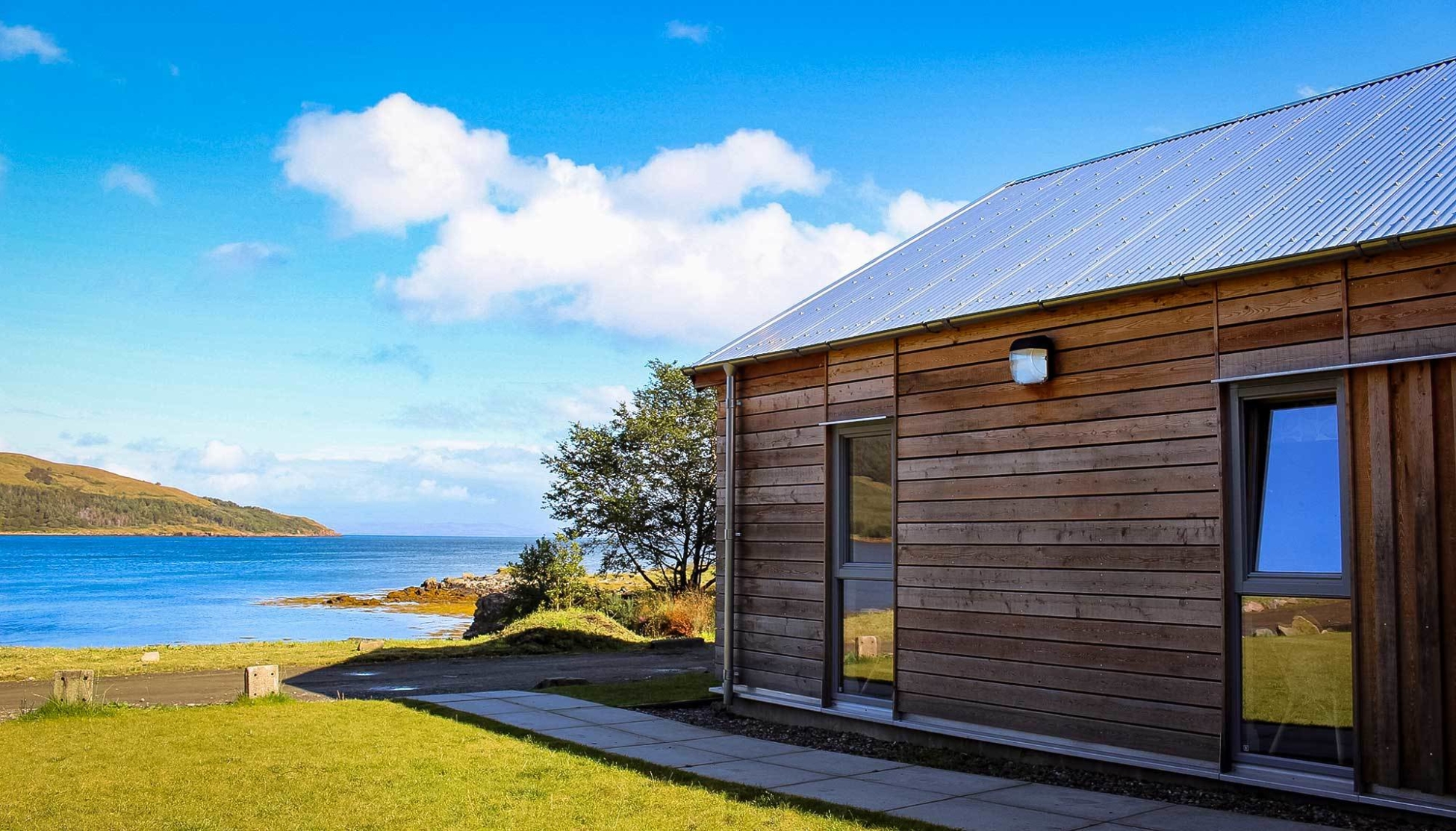 The island setting – with the limitations on transport and the cost of heavy plant and materials – resulted in employing lightweight Timber frame construction for the walls, lightweight roof trusses and profiled metal roof sheeting. The building was entirely clad in Siberian Larch, arranged both horizontally and vertically. The main living space has a full volume with glulam beams supporting SIPS roof panels. This roof profile extends out to the edge of the deck area, creating a covered external space.
There were also limitations on the amount of Electricity available to the site. Therefore, our brief was to design a building that used as little electrical power as possible.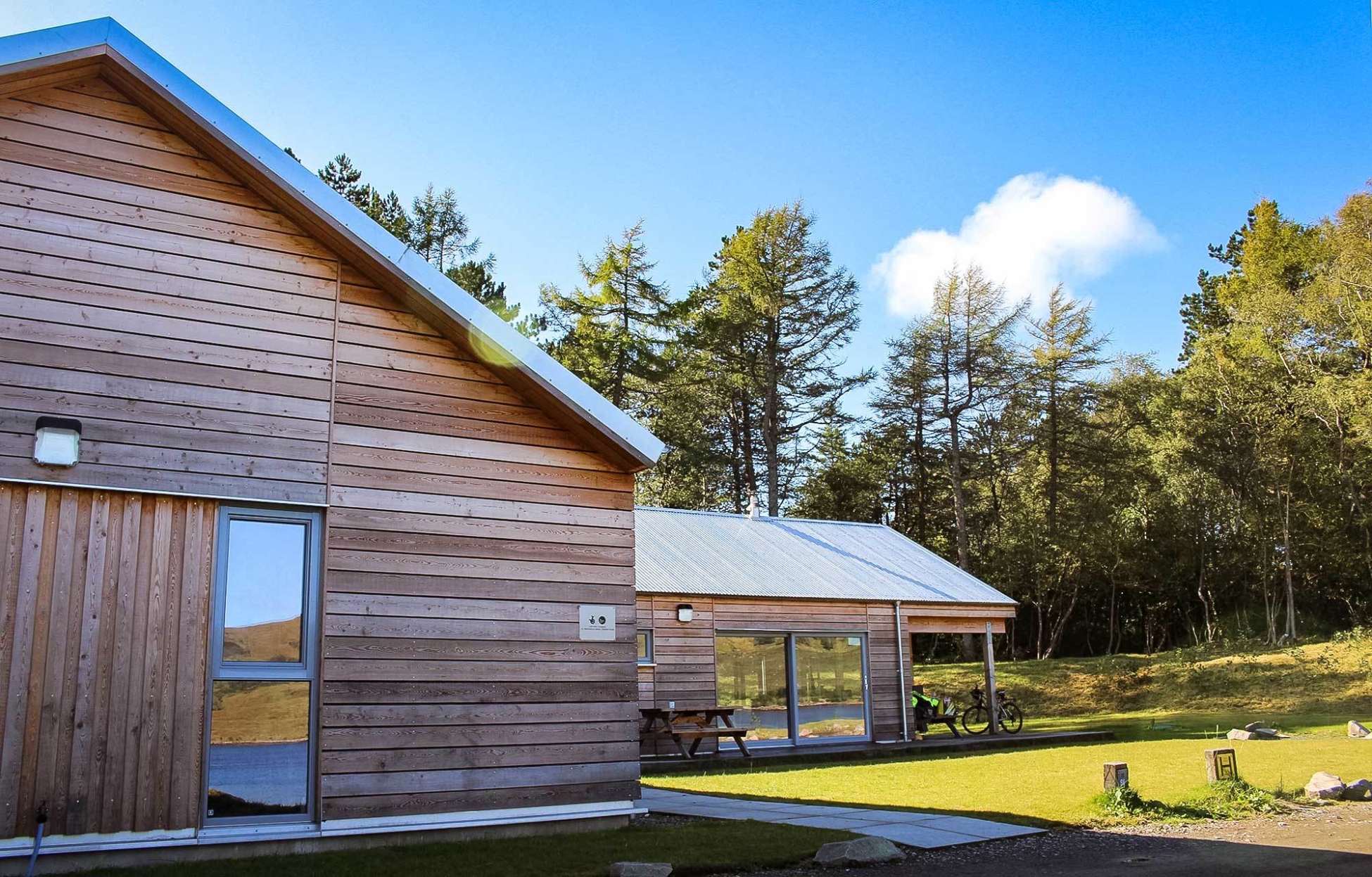 The building fabric was very well insulated giving U-values significantly better than the Building Regulations at the time. The main form of heating was from a biomass pellet boiler. Again, the pellet option was fully investigated and proven to be the best option for delivery to the island but also to the site itself.
The building services were designed to accommodate the addition of hot water solar panels at a later date. This was subsequently installed shortly after the completion of the main project as this was completed on time and on budget.