About Us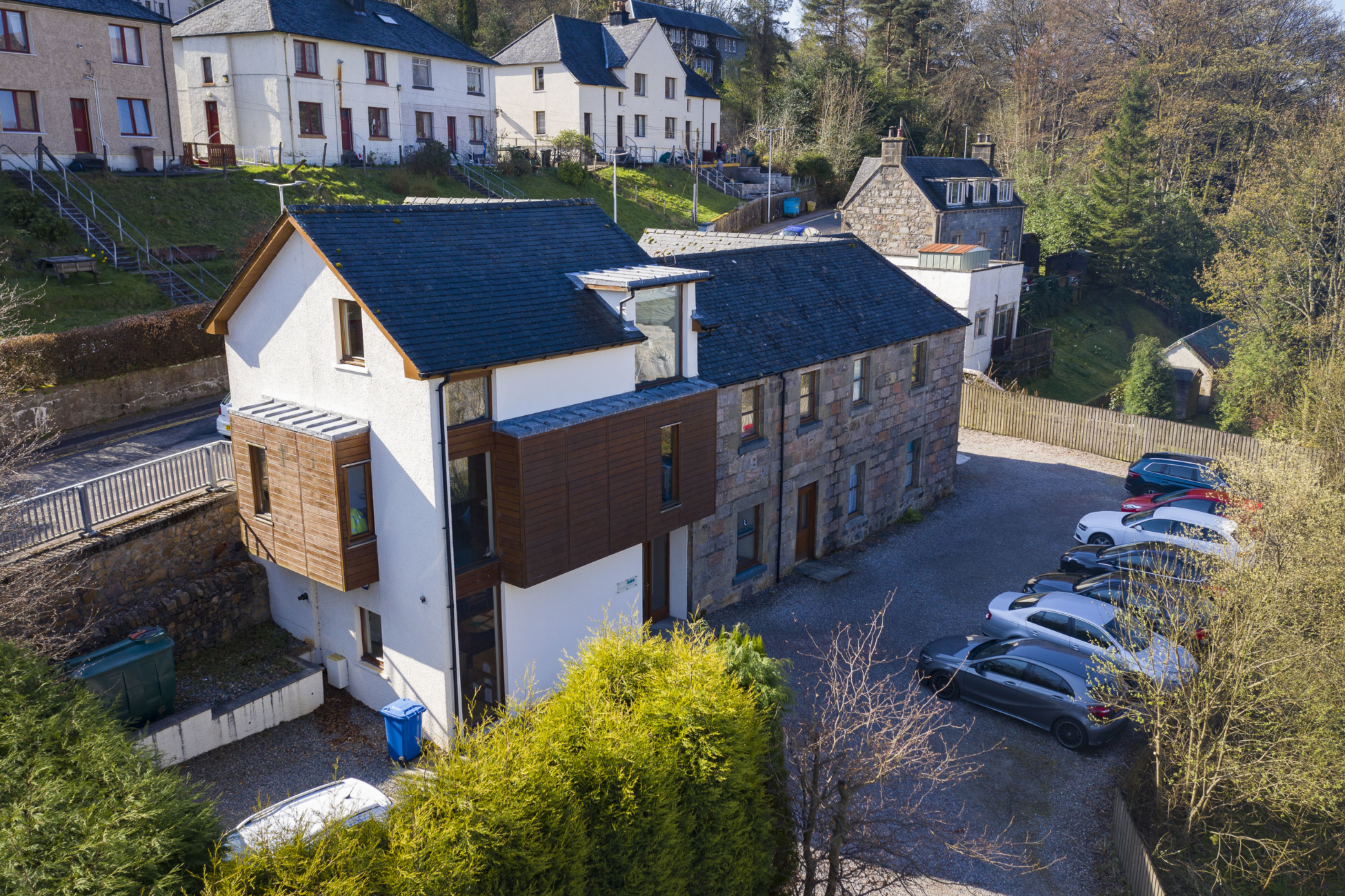 Our work is driven by technical skill, practical understanding, analytical ability and creative flair. With our clients, we work to help transform both their environment and the wider environment for the better.
Kearney Donald Partnership design a range of structures, including individual houses, apartment buildings, affordable housing schemes, schools and commercial buildings. Based in Fort William we work across a range of projects of different types and scales and work across a wide geographical area.
We have a skillset that goes beyond design and aesthetics. Our staff are technical specialist, well-informed of new technology, skilled in problem solving and trained to undertake the administrative aspects of the building process. Through design, we strive to influence the look and feel of our buildings and the towns and villages they are located in. We aim to enrich the lives of users on a physical, psychological and emotional level.
By meeting the highest standards of practice, we aim to leave a positive legacy for future generations. In times of increasing pressure on the world's resources, the role of the architect is more important than ever. Kearney Donald Partnership can devise solutions that redefine the ways buildings and civic spaces fit into the public realm.
We recognise that creating your own building is a challenging but immensely rewarding journey. We see ourselves as a valuable partner, providing conceptual and practical support that will make sure your project meets your needs.
By choosing to engage with Kearney Donald Partnership you are choosing to tap into a wealth of technical knowledge, skill and creativity. A modern architectural practice that is steeped in history with over 20 years' experience but using cutting-edge technology and procedures to create buildings that will endure and reward you well into the future.
We believe that good architecture is about responding to the needs of people and the environment. The decisions that we and our clients make can have far-reaching effects. Buildings designed today will not only impact on today's communities, but also on generations to come.
Kearney Donald Partnership will add value to a project. Our training, well-honed creative skills and broad technical knowledge allow us to design buildings that can be integrated into the built and natural environments at every scale and budget.
Our role is to guide our client's through design, planning and construction, to bring value for money through design and to provide peace of mind.