Mountain Rescue Centre, Fort William
Projects /
Mountain Rescue Centre, Fort William
Kearney Donald Partnership won a limited design competition to design a new centre for Lochaber Mountain Rescue Team. LMRT had previously shared overcrowded facilities at Fort William's main police station.
The new site is located in the Ben Nevis Business Park with views into Glen Nevis and the surrounding mountains. The brief called for garaging and storage for all the teams equipment as well as facilities for the team members. These included a new mess room with adjacent kitchen, control room, bunk room and changing, toilet and shower provision.
Our design split the accommodation into two distinct elements, equipment and storage in one and member facilities in the other. The initial design has a 1.0m thick random rubble spine wall running through the plan.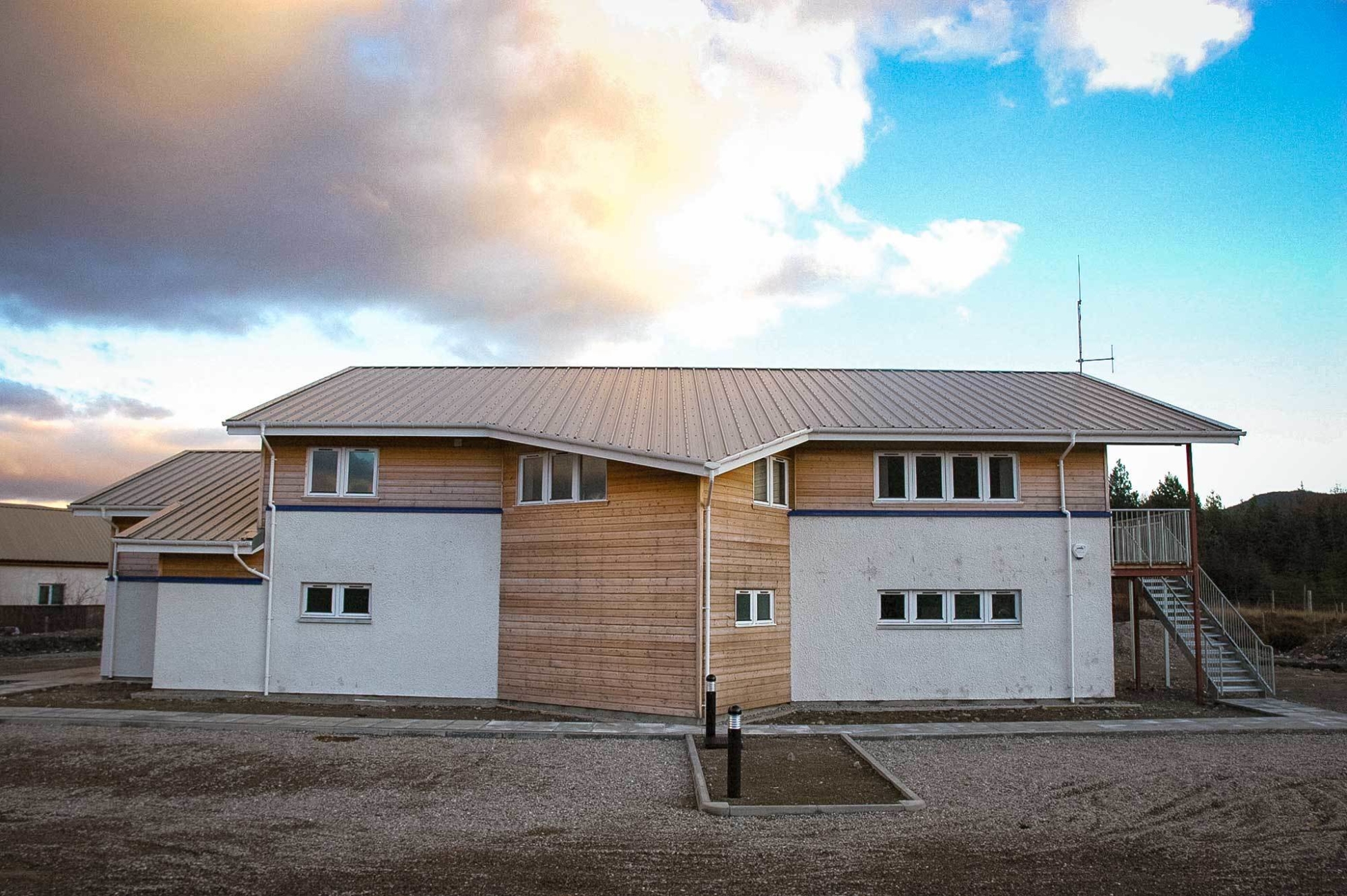 The member facilities are split over 2 levels with toilets and changing on the ground floor with the mess room, kitchen and control room on the upper. The garaging and storage is a large double volume space with mezzanine level of storage.
The computer images show that the building was to be finished with a mixture of rock filled gabion baskets, larch cladding and wet dash render to the walls under a standing seam metal roof.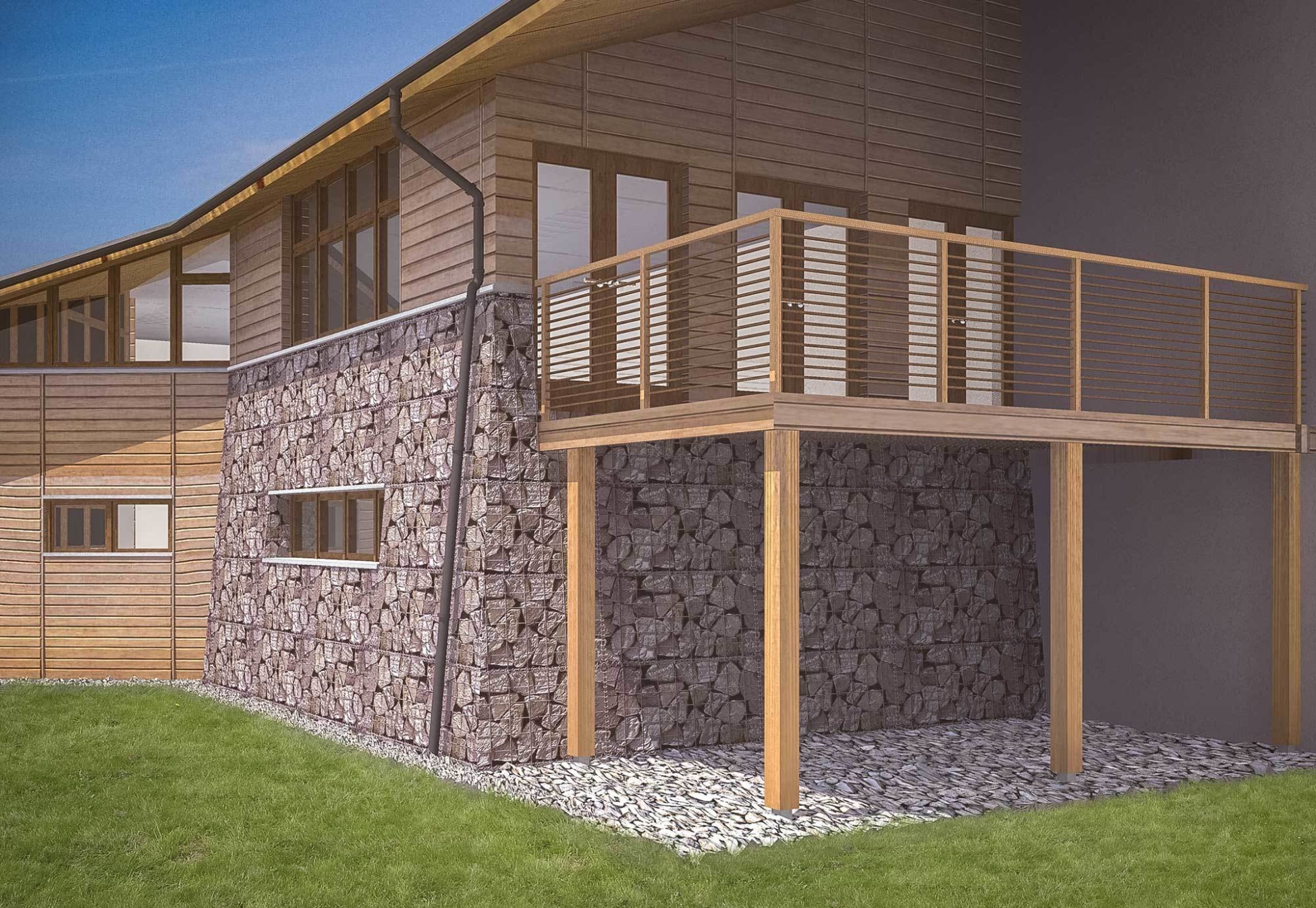 Savings were made to ensure the building could be built within a very tight budget. The rock filled gabion baskets were omitted in lieu of blockwork rendered walls, the extent of glazing was reduced particularly round the entrance area.
The building does lie empty for periods of time between rescues. A ground source heat pump with boreholes was chosen as the form of heating. This has proven to be very successful providing an efficient, green form of heating.
The first floor balcony offers external relaxation area for team members but also doubles up along with internal mezzanine floor as an area to practice/train various rope access manoeuvres.