Charles Inglis Clark (CIC) Hut
Projects /
Charles Inglis Clark (CIC) Hut
The CIC Hut (Charles Inglis Clark) was built and presented to the Scottish Mountaineering Club in April 1929. The hut is used by members of the Scottish Mountaineering Club but is also available to all climbers and walkers providing they book the use of the hut in advance.
The existing arrangement of sleeping, cooking and eating all in the same space was far from ideal to accommodate the high usage throughout the winter months. KDP were then employed to develop proposals for an extension that was to provide a separate sleeping area and also provide toilets within the building.
The scheme involved the demolition of a previously built flat roof extension and the building of a new 6m x 6m extension. The new extension provides separate kitchen/dining facilities, 2 no composting toilets within the building and an enlarged drying room.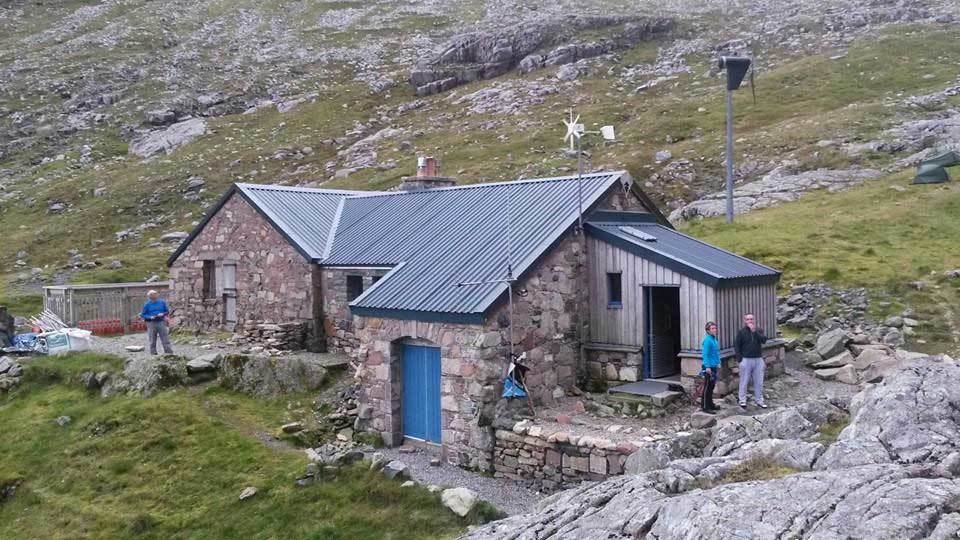 The extension was designed to be subservient to the main building, with the roof at right angles to the main roof. The site topography was very restricting and the south elevation was the only practical side on which an extension could be fitted. The outside span of the new extension was narrower than the main building and resulted in the ridgeline of the new extension being lower than the existing roof.
The extension has random rubble stone walls to match the existing, timber double-glazed windows with solid timber shutters and a new metal external door. The existing roof was removed and replaced with a metal standing seam type coloured 'dark grey' to match the extension roof. With the hut's location over 2000 feet above sea level at the face of Ben Nevis, most of the building materials were flown in by helicopter and construction workers staying within the hut for extended periods of time during the construction. The external stonework was built from loose stone in the immediate vicinity of the hut.